The case for why shy kids flourish in the camp setting.
For me, it's hard to say the words "Camp isn't for everyone." After eight summers of camp and endless stories starting with "Camp changed my life..." or "Camp helped me become more..." I just can't stand by the thought that camp wasn't meant to benefit everyone. While I think camp is for kids from all backgrounds and with different personality types, this post is for the shy kids.

Hello, there 🙂 Ari, here. Your camp obsessed goofball. Growing up, I am not sure that I would have been called the "shy kid". I was never afraid to be silly for the sake of getting a laugh and I didn't mind being the center of attention IF it was for humor. *I am a youngest child if this helps to give you any perspective!*. However, I was NOT a confident public speaker, I would hardly ever raise my hand in class, and I definitely did not like to introduce myself.

Now, I attribute some of my ability to speak to a large group of people and being better at introducing myself to my years working at camp. It does make me think though:
What if I had been exposed to this and learned these things at a summer camp as young Ari?
I've witnessed incredible growth from campers over their stay with us at Cub Creek Science Camp. From unwilling to speak to anyone on Sunday, to leading camp songs on Friday; from the kid who has a hard time making friends at home to the camper who has met their new life-long friend.

The camp environment gives children a chance to come out of their shell, without really knowing that they are. It's inconspicuous, but in its nature, camp gives children a safe environment to be silly, honest, outgoing, brave, and weird free of strange looks and judgement. And that's because we're all being silly, honest, outgoing, brave, and weird!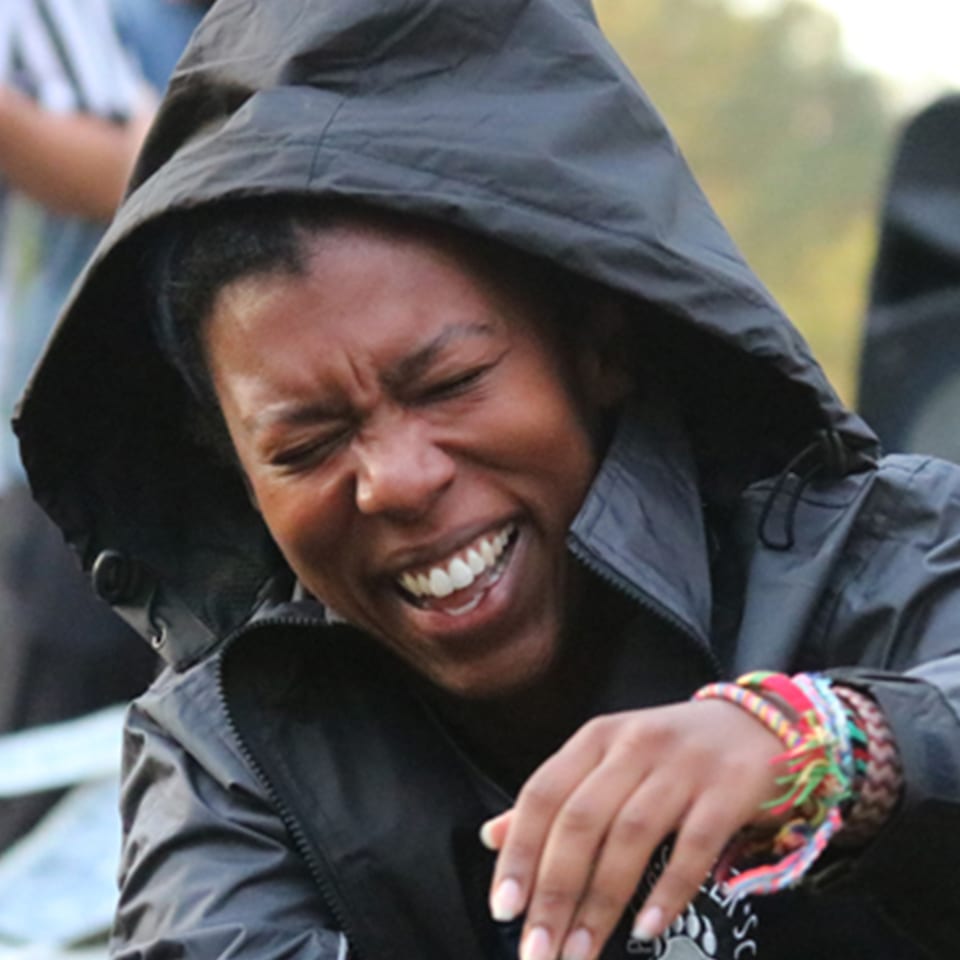 Ari is our Assistant Director and Creative Director. She oversees daily camp operations but loves to focus on camp memories and the "camper experience". She supervises Cub Creek's ASIT Program, our sister camp- Animal Camp Jamaica , and camp's photography team. 2019 will be Ari's 8th year at Cub Creek! Learn More About Ari!
Shy qualities are not negative. I think we all * including me* could learn something from those who choose, want, and/or prefer to not be front and center or doesn't always need to be heard. The camp world needs both introverts and extroverts. However, I am confident that for those who are captive to their fears of judgement, those who want and wish to have the ability to speak to new people, and for those who struggle to stand on their own, camp is designed to help them grow.

No where else is signing a song about a Princess who sailed the sea and carried this red, yellow, and purple things called a "Rigabamboo" considered NORMAL! And when a "shy" kid feels comfortable singing a song at camp in front of and with other people, I can't imagine what kind of potential that gives them for the outside-of-camp world.

Don't be fooled by summer camp's "extroverts only" appearance, this is a place to help all kids thrive. If your child is shy, introverted, or has a hard time in social situations, camp may be great for them! We celebrate all kids at camp!
Has camp helped you or your camper grow in some way? Share your experience below in the comments!