Animal Camp Jamaica
Animal Camp Jamaica is a travel and adventure program for teens 13-18 years old. As the sister camp to Cub Creek Science Camp, its focuses are also centered around animals and science.
In this exciting program, teens travel to the island of Jamaica along with two of our trusted counselors. The group will spend two amazing weeks exploring the northern coast of the island. Every morning is spent at the beach, snorkeling, kayaking, and doing a beach cleanup while each afternoon is filled with a new adventure! Each session, campers will climb the iconic Dunn's River Falls, shop in an authentic Jamaican Market, swim in the stunning Luminous Lagoon, and host a beach party for the children of our community.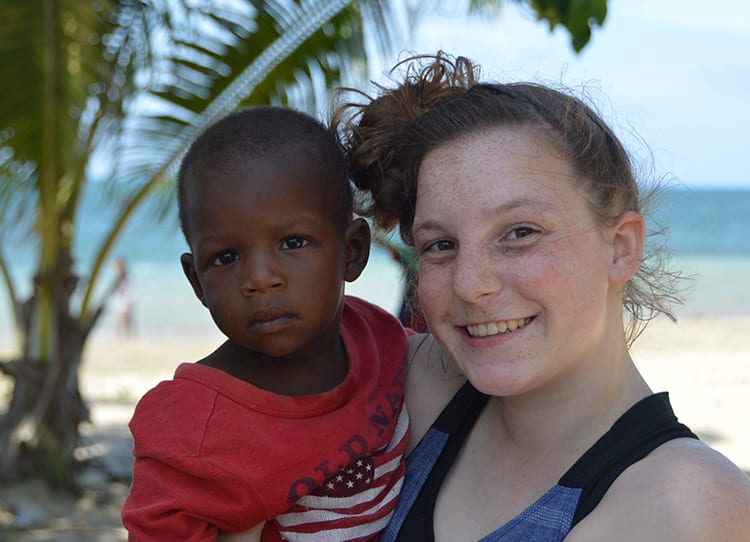 Where is Animal Camp Jamaica?
Animal Camp Jamaica is held on the northern coast of the island of Jamaica. Two trip leaders travel with our group of explorers to the island for two weeks of adventures and cultural immersion! Campers see iconic landmarks in Jamaica, dive into the culture with incredible meals, and see the wonderful ecology of the land and sea. Campers will stay in a villa in Runaway Bay, Jamaica just a short walk from the beach. The villa is a comfortable stay and allows campers the ability to stay in touch with home using wifi or a landline phone. But like Cub Creek, our goal is to spend time with each other and learn!
Marine Biology, Botany, Ecology and More!
It is important to us that campers who join us for Animal Camp Jamaica grow a love for the ocean and a desire to help with its conservation and care. Science is everywhere in Jamaica! Marine Biology is easy to find each morning, and even more opportunities exist for campers who choose to also become SCUBA certified while on the island. Botany is unavoidable with all the incredible flora on the island. Monstera, Hibiscus, and Bougainvillea are around every corner. We encourage campers to learn about the different palms, fruits and new types of vegetables the they will see and taste while in Jamaica, including over fifteen different kinds of fruit that grow right in our own backyard of the villa! And of course: All the animals! We will challenge campers to learn the diversity of the sea with its fish and invertebrates with each morning snorkel. At nearly all our excursions, we will be on the look out for lizards, birds, and mammals if we aren't already feeding and holding them!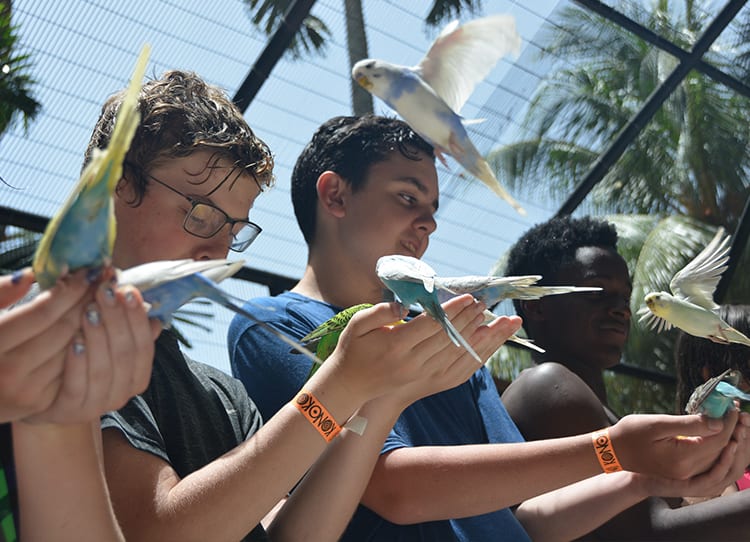 Green - Open Availability
Yellow - Limited Availability
Orange - Call for Availability
Animal Camp Jamaica Dates & Rates
Session
Dates
Tuition
*airfare not included*
Tuition
*airfare included*
Boys
Girls
Session 1
Duration: 13 days
June 12, 2022 - June 24, 2022
$2490
$3685
Session 2
Duration: 13 days
July 3 2022 - July 15, 2022
$2490
$3685
Session 3
Duration: 13 days
July 24, 2022 - August 5, 2022
$2490
$3685