Early Birds & Night Owls
Early bird and night owl activities are offered before breakfast and after evening activities on several days of each camp session. These activities are completely voluntary and offer campers variety in their week . They have been designed with the early risers or the last to bed campers in mind.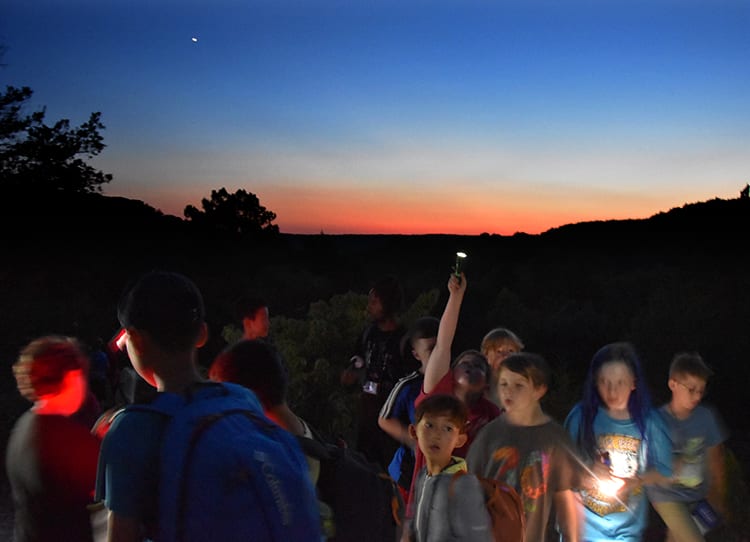 What Kinds of Activities are These?
Early bird activities are extremely varied and change each summer with the interests of our campers and staff. Common Early bird activities have included; blackberry picking, polar bear plunge in the pool, and a morning glade hike. For the last two years, water aerobics has been a hot morining activity inspired by just getting moving in the morning with ridiculous moves to awesome music! Night owl activities are just a varied as our early birds with activities being stargazing, nocturnal animal encounters, and scorpion hunting at the glade. Dancing has become a common night owl activity at camp. Last year we saw line-dancing bring lots of campers together for a good time. And we think it'll be back again in 2019:)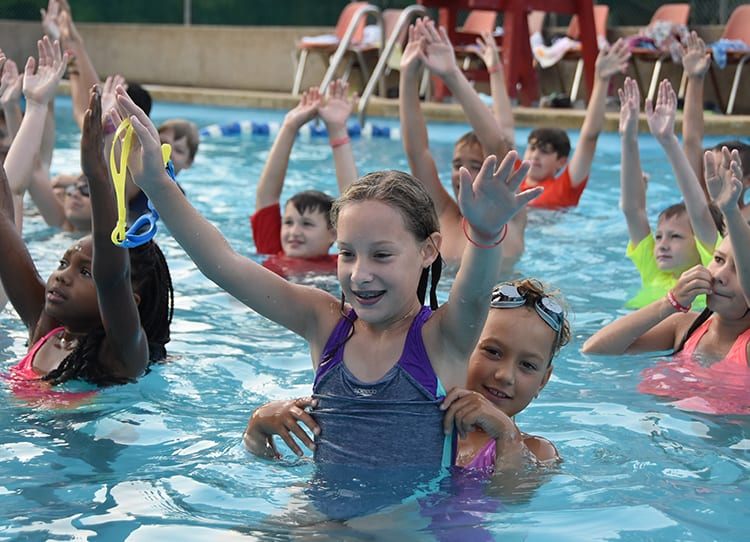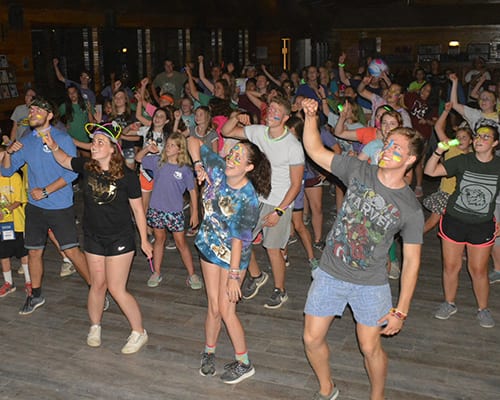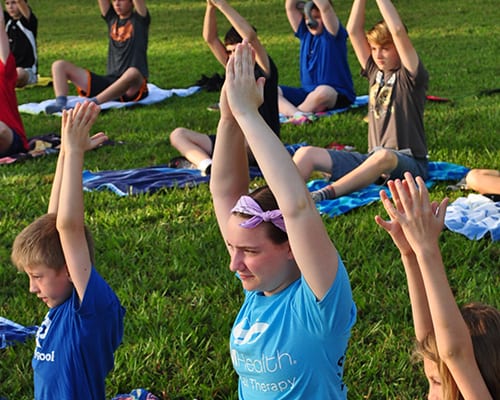 Pro Tip: Preparing for a Camp Schedule
We understand that getting to sleep in a new setting can be particularly challenging for some campers. We have created these acitivities to help these campers engage in activities instead of having to sit in bed.

But what if they wake earlier or got to bed even later than these activities?

We encourage campers to consider bringing books to read, journals to write in or coloring pages to complete, if they wake up early or if they are having a hard time going to sleep at night. If in need, reading books can be borrowed from our camp library and coloring books and journals can be purchased in our camp store. Coming up with a plan of support prior to a campers arrival can make a huge difference in ensuring a campers success at camp.
* If your camper needs alternative options when it comes to sleeping or needs help with music/sound when going to bed, please contact our office for a specialized plan!