Animal Husbandry Certification Course
A 15 week program designed to help our students plan and prepare for a future with animals.
Our Gap Year Program not only gives you loads of experience with animals, but also a full certification in Animal Care. Our full certification course is comprised of three back to back five week programs. Each program is designed to give you the opportunity to go all in and see if working with animals is really a career path you would like to follow. Students will work side-by-side with our animal care team and be involved in every aspect of animal care, including; daily feeding, cleaning, medical care, cage upkeep, grooming, training, enrichment and public education. Regardless of what animal career you may wish to pursue, there are a set of core competencies that will be required for all of them. This certification course will build your confidence and show future employers that you have the knowledge necessary to appropriately care for a wide variety of animals including: standard pets, farm animals and exotics.

Upon the successful completion of the first five week program you will be presented with an Animal Care Specialist - Basic Core Competencies Certification. With the BCC Certification, students may begin their work toward our Advanced and Instructor Certifications. Each five week program builds on the knowledge from the previous program and works toward proficiency in knowledge and skill. Students who finish the Instructor Certification should be able to confidently apply to work for any animal care institution and know that their knowledge and skill will be an asset to the program.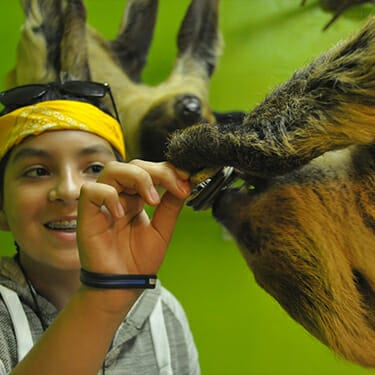 Dates and Rates
5 Wk Program Dates

Sept 7 - Oct 9
Oct 12 - Nov 6
Nov 9 - Dec 11
Dec 14 - Jan 15


Cost

$6100 15 week program
$3490 Basic
$2290 Advanced
$590 Instructor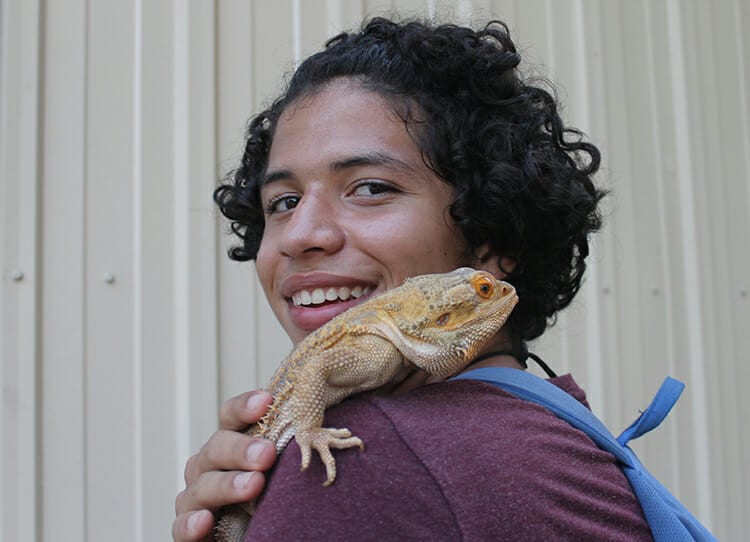 Housing and Meals
Students are housed in fully equipped, modern two bedroom apartments on our facility. All utilities and furnishings are included in the tuition cost.

Our refrigerator and pantry are kept stocked with basic essentials including: meat, cheese, eggs, bread, cereal, soup, fruit, fruit juice, rice, pasta, soups, condiments and spices. Students can help themselves to any of the food at any time, and often enjoy working together to cook family style meals.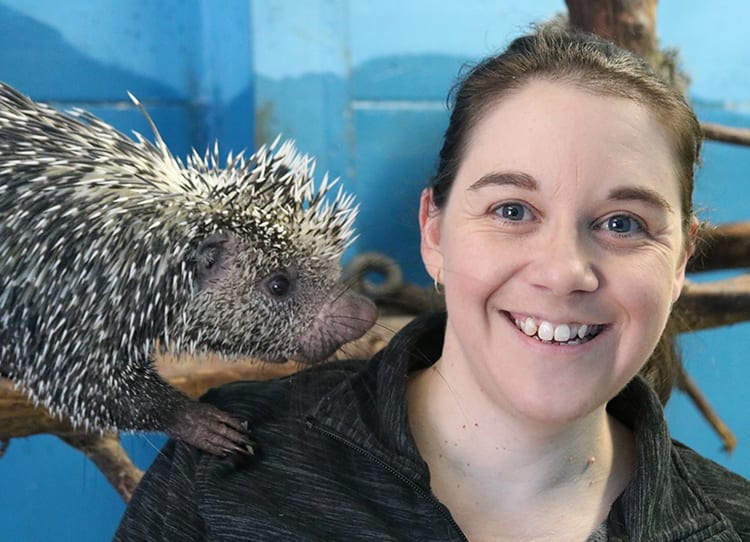 Daily Schedule
Mon-Sat
8 am Animal Care
11 am Animal Enrichment
12 pm Lunch
1 pm Animal Training
3 pm Independent Projects
4 pm Food Prep
5 pm Dinner

Students who need time for on-line school may use from 2 pm - 4 pm each day and any time after 5 pm
Sunday
Day Off
This is a great day to do you laundry, clean house, spend some one on one time with animals.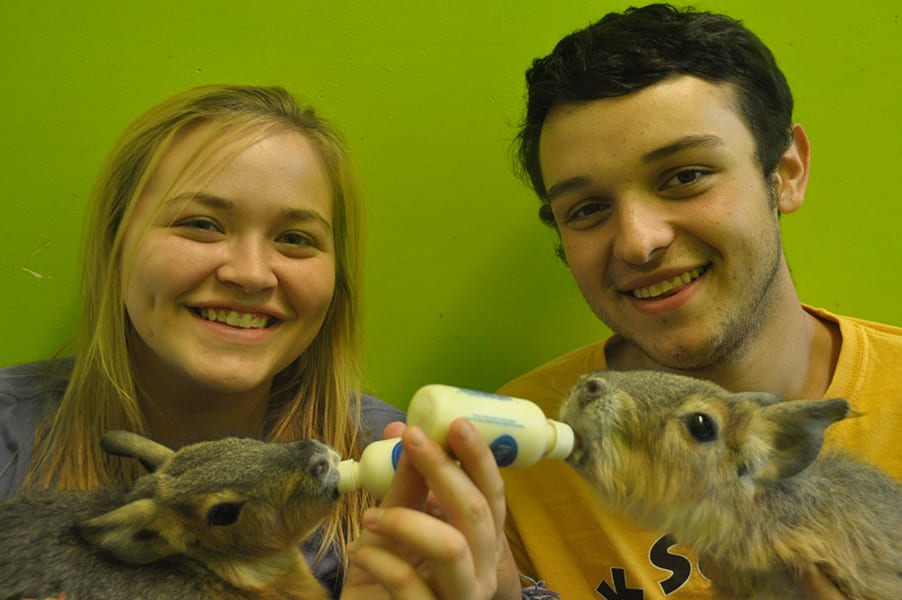 Core Competencies
Animal Observation
Health Assessments
Basic Health Care
Animal Nutrition
Animal Interaction
Animal Care
Record Keeping
Animal Enrichment
Restraint and Transportation
Animal Knowledge

See below for further details
Certification Details
Basic Certification: Students will gain a working knowledge of all core competencies required for animal care.

Advanced Certification: Students will demonstrated the ability to use all core competencies while working independently, seeking assistance and guidance when appropriate and following through with assigned tasks.

Instructor Certification: Instructor certification allows students to focus not only on further development of their skills in animal care, but also on teaching others the basic core competencies of animal care. This will help prepare students in animal care management positions


Session Start Dates
Students are not required to take part in all 3 programs. But priority is given to students who are working to complete all three levels of certification.


Our Animal Care Specialist - Basic Core Competencies Certification may be started on any of the following start dates:

September 7th
October 12th
November 9th
December 14th
January 18th
February 22nd
Skills taught during this course
Animal Observation: The ability to observe and identify key health and stress indicators in mammals, birds and reptiles.

Basic Health Care: A basic understanding of the fundimental health care needs of wide variety of animals and key factors to consider when determining best care practices.

Animal Nutrition: A basic understanding of the key components that go into creating a well bananced nutrition plan for an animal

Animal Interaction: Knowledge and ability to demonstrate the proper methods used to approach, interact and handle a wide variety of animals. Your interactions should show confidence and skill, while not eliciting a stress response.

Animal Care: Ability to provide consistent, appropriate care for each animal based on its individual needs and care sheet.

Record Keeping: Ability to complete, properly track and interpret animal care records, food consumption logs and other relevant animal notes.

Animal Enrichment: Ability to appropriately gage the enrichment needs of each type of animal, in order to create and implement enrichment activities appropriate for the species, age and space.

Restraint and Transportation: Understand best practices for proper transportation and restraint of a wide variety of animals based on species, age, temperament and goal.

Animal Knowledge: Ability to accurately share basic knowledge about the animals in your care.

Cancel for any reason insurance is available for this program.
Visit www.insuremytrip.com for more information, or call 888-981-4483
Spaces are limited. Register NOW to hold your place.