Fall Leadership Camp (Fall Leap)
Lets do school together, and have lots of fun on the side!

Do you have a teen whose school went on-line this fall? Then why not let them spend three weeks with us, developing leadership skills, working with the animals and of course completing their virtual/on-line school assignments? Fall Leap is a small program with a big goal; to help our campers succeed in school and in life. Each month we will work with a small group of campers. Each group will have consistent staff and campers for the entire 3 weeks. Meals would be made and eaten together, activities may be small group or individually driven and staff will always be available to assist campers in getting their required school work completed each day.
2-6 campers per group with one house parent (plus year round and animal staff).
One of our year round staff will take on the primary role of mentor, teacher and tutor during the days.
Campers and their house parent will live as a family unit in one of our apartments.
This family unit will collaborate to create a weekly menu, daily chore board and nightly movie / TV choices.
Meals will be eaten together and the dinner meal will be made together.
Campers may have cell phones, but will be asked to limit use to down time only.
We understand that some schools may require their students to be on-line at very specific times. Therefore we will need to know in advance, each student's class schedule to make sure that we can accommodate. We will also log in to each student's on-line learning platform from camp, prior to anyone's acceptance into the program to ensure that we are able to provide the connection that is required.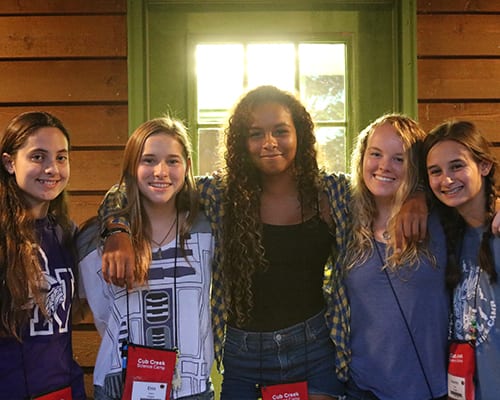 Dates and Rates
September 5-26
October 3-24
November 1-21



Tuition
$2597 - all inclusive

Meals, lodging, activity supplies, staff supervision and of course help with school work are all included in the cost of tution.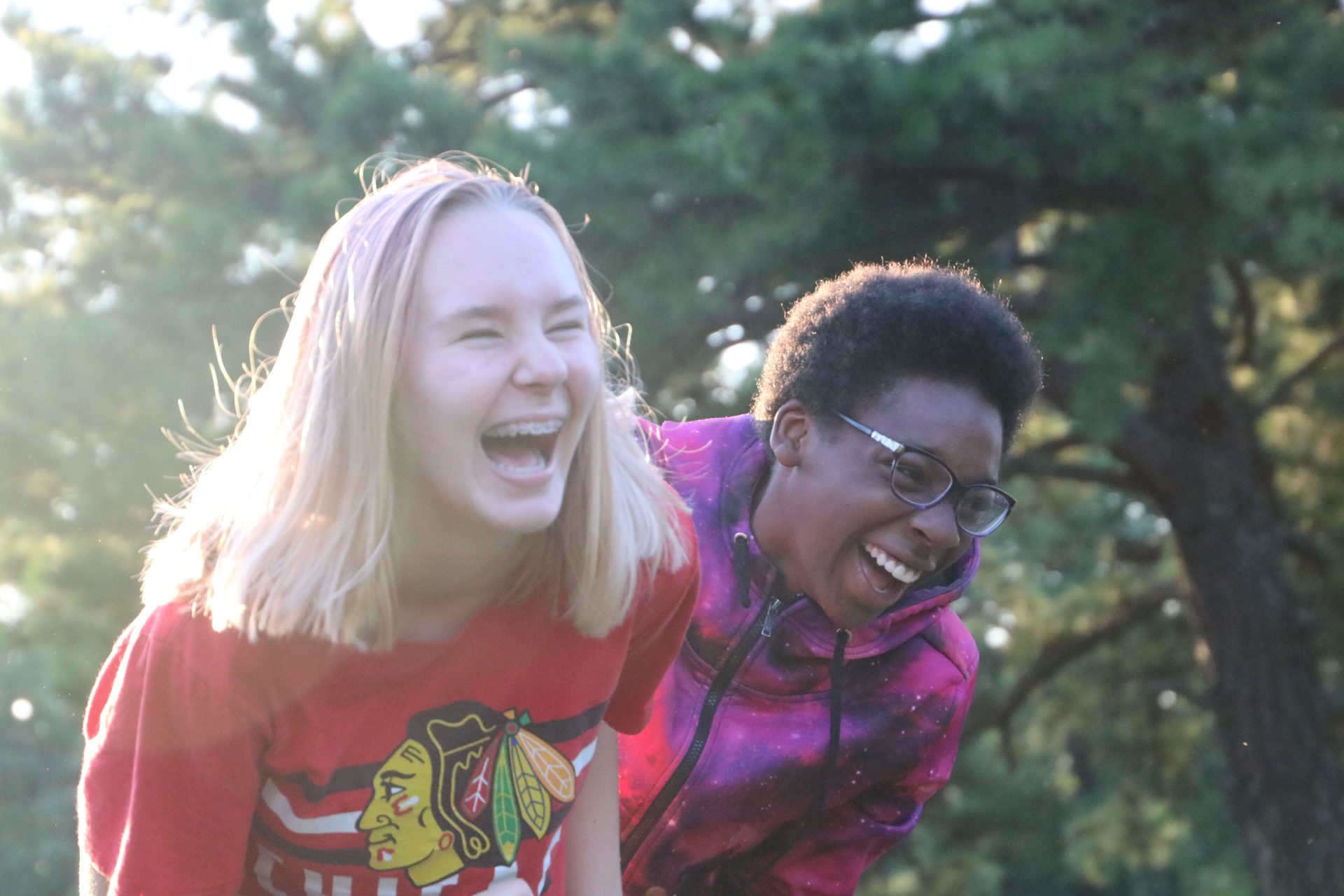 Housing and Meals

Campers will live in our Health Lodge Apartment. This is similar to a fully equipped, modern three bedroom apartments. Campers will share a bedroom with up to two other campers and share a house with their hourse parent.

Meals
Our refrigerator and pantry are kept stocked with basic essentials including: meat, cheese, eggs, bread, cereal, soup, fruit, fruit juice, rice, pasta, condiments and spices. Campers will work together to create a menu that everyone likes and will take turns trying new recipes and preparing the evening meal, which will be eaten together. Snacks can be purchased from the camp store, just like summer time.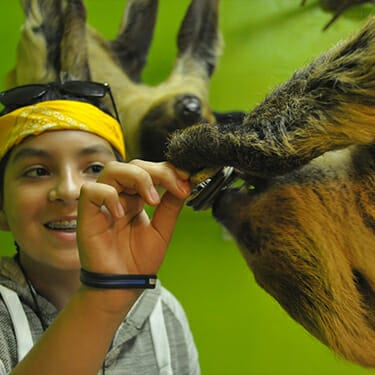 Schedule
Mon - Fri
7 am Breakfast
8 am Animal Care
9 am School Work
Noon Lunch / Free Time
1 pm Quiet break
2 pm Crafts, Nature Study
3 pm Leadership Activities
5 pm Life Lessons
6 pm Family Dinner
7 pm Evening Activities: Chill, Games, Movie
10 pm Bedtime

Saturday
9 am Breakfast
10 am Weekend Activity
12 pm Lunch
1 pm Laundry / Free Time
3 pm Animal Encounters
4 pm Planning Meeting
5 pm Family Dinner


Sunday
9 am Breakfast
9:30 am Free Time
6 pm Family Dinner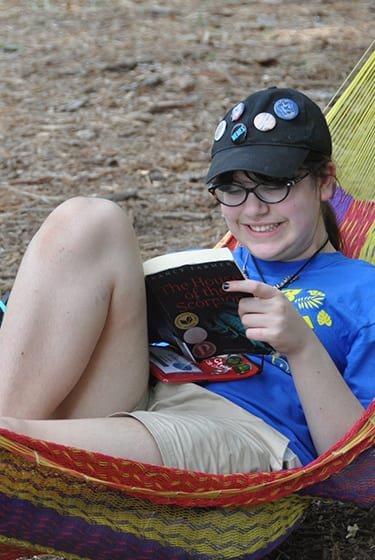 Activities

Leadership Activities
Daily leadership activities are geared to help campers build skills in the following areas: oral communication, written communication, problem solving, collaboration, goal setting, self iniative

Life Skills
We have set aside a block of time each day for campers to tell us the life skills that they would like to learn; Skills such as how to fix a flat tire, how to plunge a toilet, how to open a clogged sinks, write a check, mail a package, create a budget, plan an event, write a resume. etc
Cancel for any reason insurance is available for this session. Visit www.insuremytrip.com for more details, or call 888-981-4483

Must be purchased within 14 of deposit to qualify.
Spaces are extremely limited. Register now to hold your space!

Log in to your Campwise account and go to Enrollment - Add New Program - Fall/Winter Programs - Leap