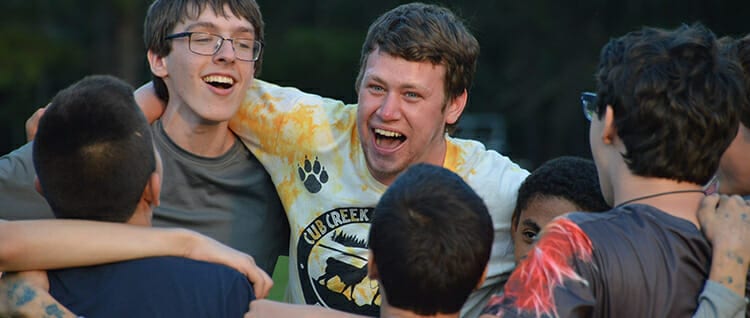 Keep Up With the Creek
There are always things happening at Bear River Ranch! After camp ends and leading up to the new camp year, we are deep in camp planning, working with the animals, and hosting weddings. And that's just a portion of what happens here in the off-season. Keep up to date with all the babies born at camp or exciting program additions that can be expected next summer by following us on social media, signing up for our e-newsletter, and reading the Camp Blog!
Cub Creek Science Camp
A summer camp where kids experience AMAZING things! 300 animals, 100's of activities, and endless me
Calling all Cub Creek Alumni - Join us for our 3rd Annual Alumni Weekend, September 22nd-24th!
Soak up the last days of summer at Cub Creek! Relive your favorite camp memories, catch up with old friends, and share the magic of camp with family.
Please note: Alumni weekend is for former staff and age-out campers or ASITs. If you are a current camper family, other events are planned for later in the year!
...

See More

See Less