Scholarships and Ways to Afford Camp
Every child should experience summer camp! The memories, friendships, and accomplishments that children gain from attending camp are incredible and many times life changing. Camp helps kids learn how to make friends, builds self-confidence, and understand that one person can make a difference. Through summer camp, many campers learn 21st century skills like teamwork, problem solving, and communication. We want every camper to be able to experience the benefits of camp.

This page is dedicated to helping families navigate the ways we are able to aid in making camp an option.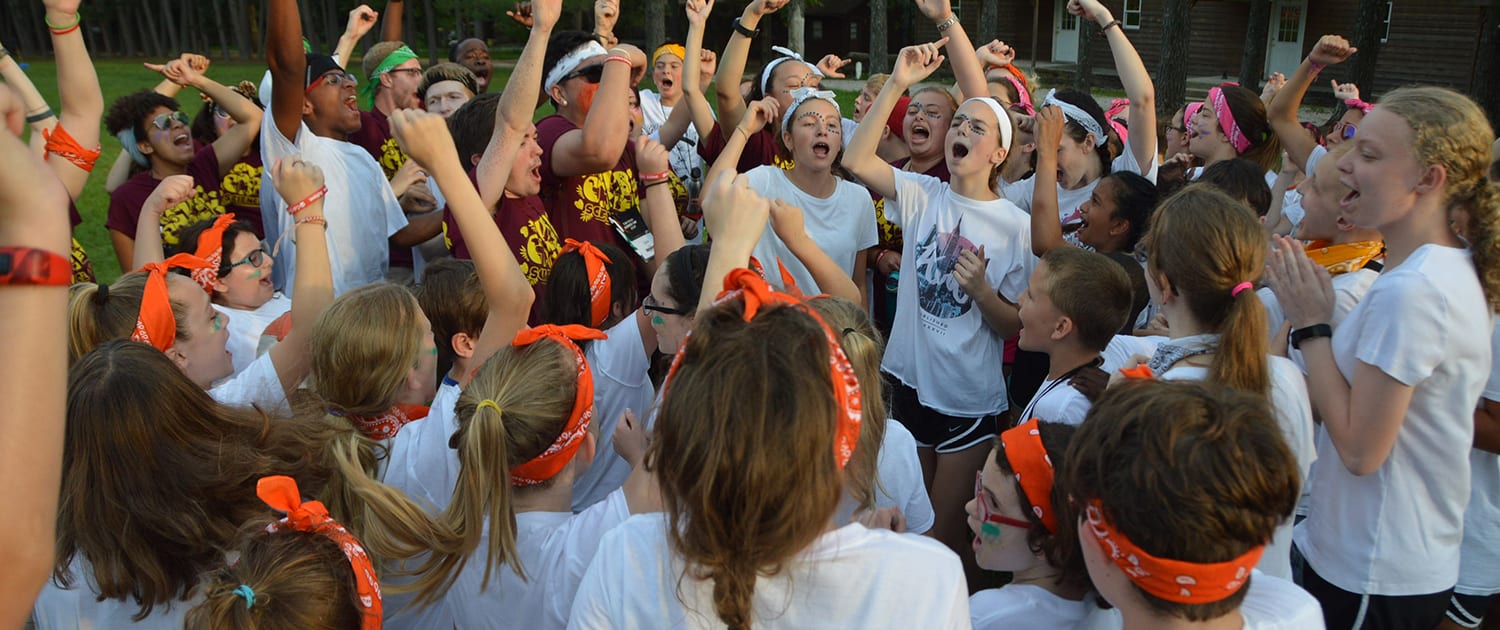 Tip # 1: Register Early!
All you need to secure your spot for camp is a deposit of $100 (per week of camp). That is all! When you register early for camp, you're able to pay off camp monthly in small portions over the course of the year. "Early Registration" in the camp world is the Fall. At this time, you have the most available dates. Registering early give you the ability to still manage your personal summer schedule.
Tip #2. Set Up Payment Plans.
You can create an auto payment plan that allows you to pay how you like, when you like, at whatever time schedule works best for you! You can then make payments over the months until our payment deadline of April 1st. We even extend our payment deadline option for families who are on a payment plan. This has to be discussed with our office to specifiy your deadline, but we can push your payments beyond April 1st to give even more time to pay.
Tip #3: Go for Referral Bonuses.
For each person you refer to Cub Creek, you get $50 put towards camp! If you sign up for the "Spread the Word" Campaign, your bonus doubles to $100! This means you could refer 10 people to camp and nearly pay off all your camp tuition! We will also send you marketing materials to help you out in spreading the word of camp.
Spread the Word Campaign
We want to give campers the opportunity to work toward earning money toward their own camp tuition. We don't mean selling candy bars, cookies, magazine subscriptions or candles. Campers can earn credit toward their camp tuition simply by spreading the word about camp.

Help us spread the word about camp, and earn a $100 credit toward camp tuition, for every first-time camper or first-time staff member who learns about camp from you! Through this program, we will send you fliers to pass out, images for posting to social media, and brochures to give to interested families! Some schools will even allow a student to offer an information session after school to hand out brochures and answer questions. To sign up for the Spread the Word Campaign, fill out the form below!

All referal bonuses are administered by our office. To have your bonus applied, please send an email to our office with the full name of the camper you have referred to camp. Once they have registered, your bonus will be applied directly to your account!
Scholarships
The Bear River Ranch Project is our nonprofit branch that supports our wildlife rehabilitation center and our scholarship fund. Our scholarship fund helps support those who need financial assistance and discounted tuition in order for their child to attend Cub Creek Science Camp. While our scholarship will not cover 100% of the camp cost, they are able to reduce the cost of camp to families in need. For first time families, scholarships are awarded on May 15th. Returning families are awarded scholarships May 10th.

In applying for a Cub Creek scholarship, you forfeit the ability to reserve a space in a session of your choice. Scholarships will be rewarded in May in sessions with open availablity. This can sometimes mean that open sessions may not always align with your summer schedule or that of a friend who is already signed up for camp. Remember that in order to reserve/secure a spot in a session of your choice, you must pay a $100 non-refundable deposit and therefore agreeing to pay camp's full tuition.

We want our scholarship funds to stretch as far as possible, helping as many kids as it can, to attend camp. Therefore, the more that families can afford to pay, the more likely they are at getting a scholarship for the remaining portion.

Scholarships are offered in the order that families have applied for a scholarship.

To apply for a camp scholarship,CLICK HERE .

FAQs: Scholarships and Affording Camp
How do I get referrals?
Campaigning is different for everyone. There are different ways to approach getting referrals. Some families are comfortable posting to social media that they are earning their way to camp. This allows them to post about their story and engage in conversations about hoping to send their child to camp. Friends and family can help "boost" the visibility of this post by sharing - allowing your post to be seen by more people. In the post, to help get referrals to mention you, please leave a way for them to contact you. Other families prefer a face-to-face approach. They like to spread information through sports teams, after-school programs, parent organizations, or even co-workers. We've had parents who are wildly successful at getting referrals for camp through all the above ways!
How will I be notified for a scholarship?
We contact receipients using the information provided on the request form. We typically communicate via email as May is one of the busiest times of the camp season! We like to make sure that everyone has received our communications, so we also will call if needed.
How do I reserve a space in my preferred week while waiting for a scholarship?
You can NOT reserve a space for camp while awaiting a scholarship. Reserving a space means paying a deposit of $100. Deposits are non-refundable. Awaiting a scholarships means that you are forfeiting the ability to reseve a specific space in a specific session. If you decide to reserve a space in camp with a deposit, please contact our office so that we can remove you from the awaiting scholarship list.
Can we do the Spread the Word Campaign and also wait for Scholarship?
Absolutely! We encourage you to try to earn money while awaiting for a possible scholarship!
What happens if I earn credits, but I've paid for camp in full?
Once your tuition is paid off, you can apply credits in a different manner. We can opt to use your credits as camp store money, pay toward photo flash drives, or we can reserve this credit for future use towards another session in the same summer or a future summer. Referral credits cannot garner a refund.
How much assistance is the average scholarship?
Scholarships are awarded based on the need that you specify on your application, so there isn't an average. We aim to try to meet as many of the scholarship requests as possible, so we often aren't able to meet the requests exactly.
How do I apply my referral bonuses?
When you refer someone to camp and they have registered, you can contact our office to apply our $100 credit! If you are not registered for camp yet, but are gathering referrals, please keep a list of your successful referrals. When it is time for you to register, we will cross-check and apply your referrals to the cost of your tuition.
When will scholarships be awarded?
We aim to award scholarships to new families by the middle of May (around May 15). Returning families are awarded scholarships first, then new families.