Ultimate Animal Encounters!


Bear River Ranch is happy to welcome you to experience an Ultimate Animal Encounter with us! Every summer, we hear "I wish I could come here!!" from parents! While we have not started an Adult Camp, we offer encounters. which is very close to what our campers experience with us in the summer! Our Ultimate Animal Encounters are not just for our camper parents, they make a great birthday and anniversary gifts for any animal lover. We have a hard time imagining any better gift, than the memory of being able to have an up close, personal encounter with your favorite kind of animal. Imagine being able to feed grapes to a lemur as it hops on your lap and gently takes hold of your hand or stroking the head of a sloth as it quietly munches on the greens that you have just offered. This is certainly a gift that won't soon be forgotten.
Join us for an afternoon of fun as we tour you around our animal area to have at least 10 interactions with our camp animals!
Who Will You See?
At the Ranch, we have over 300 animals that we call family. They range from foxes to snakes! We have something for each kind of animal lover. You may even see an animal you've never heard of! On your Encounter, it is our goal to help you see the animals you're most excited about. You'll also get to see some animals that have become favorites! We guarantee that you will see and interact with at least 10 animals up close and personal, but really you will get to see and interact with so many more!

Here are some animals that you will see on your Encounter!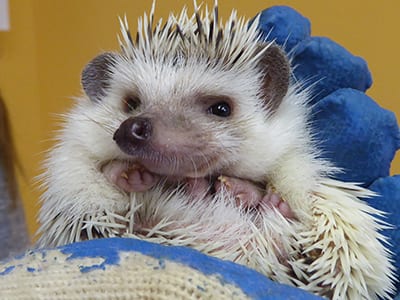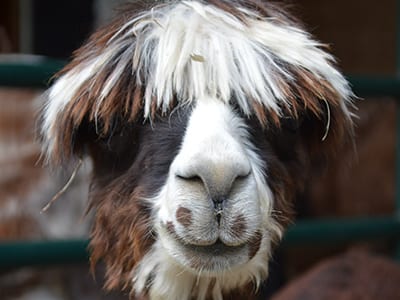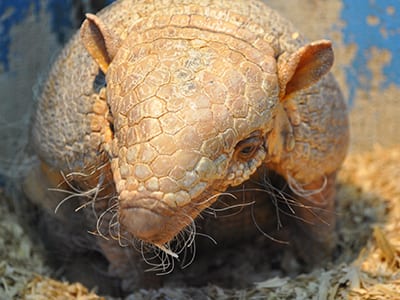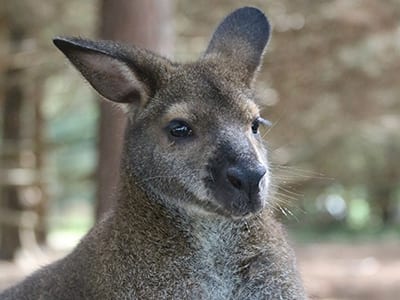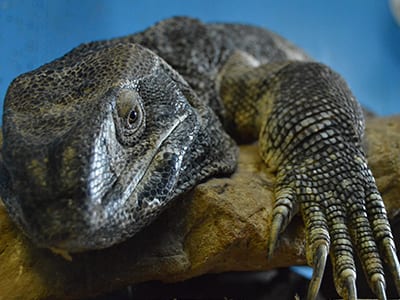 Black Throated
Monitor Lizard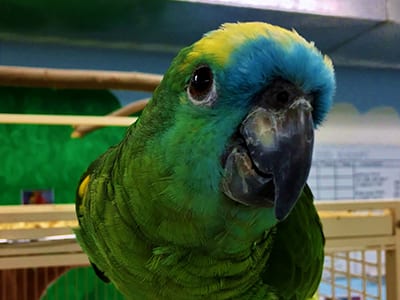 Blue Fronted
Amazon Parrot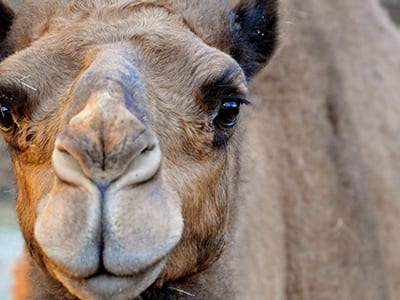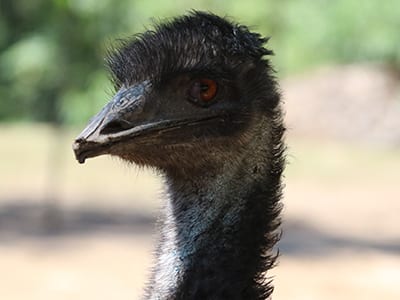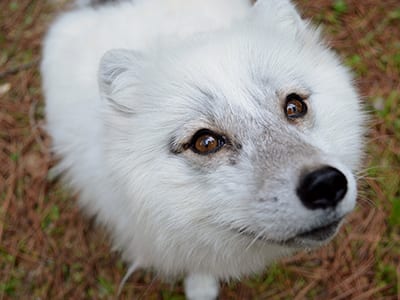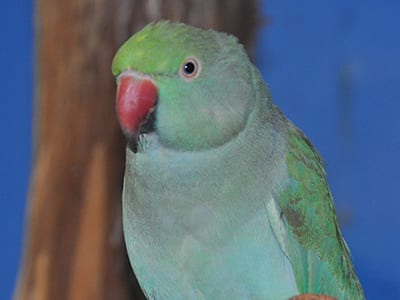 Indian Ringneck Parakeets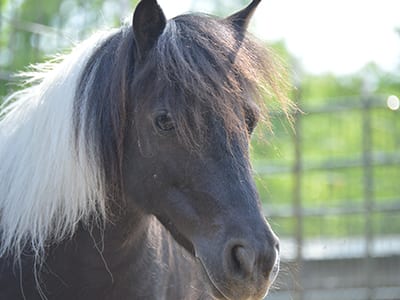 Miniature Horse or Donkey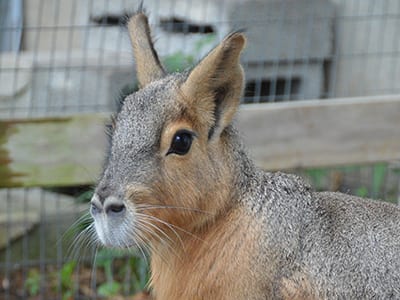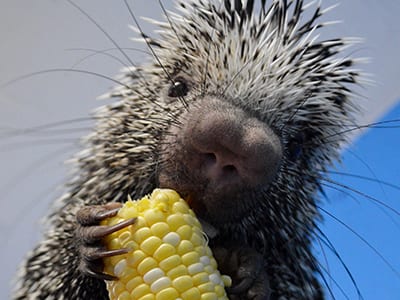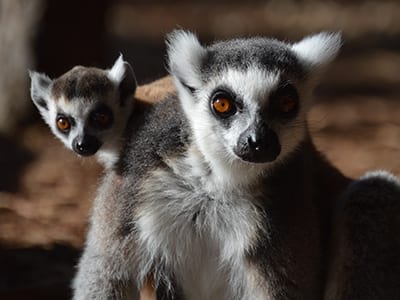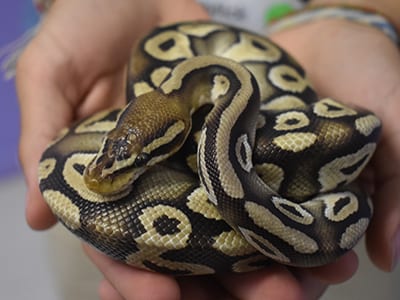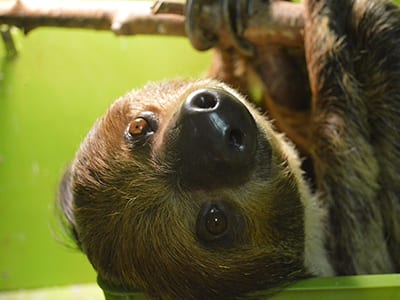 Animal Encounter Policies and Procedures
Animal Area Etiquette- Those coming to the Ranch for an Encounter with us are expected to listen to and follow the directions of their tour guide. All guests should be willing and able to comply with instructions and commands. Our animals are incredibly friendly, yet their interactions with guests are more limited in our non-summer months. We ask that all guests wait for instructions before entering any enclosure, touching/petting animals, feeding animals, etc. Guests who are unable to follow directions may be asked to leave the Ranch.

Dress Code- All guests of the Ranch are expected to dress appropriately for the weather. We will be touring both indoor and outdoor enclosures, so all guests should be ready for prolonged times either inside or out. All participants MUST be wearing closed toe shoes when with us for an Animal Encounter. Guests wearing shoes with exposed toes will not be permitted into the Animal Area.

Accessibility- All of our Animal Facilities are wheelchair, walker, stroller, and scooter accessible! Guests who need help traveling/walking can request a ride from our main office to the animal area.


FAQ's
How much does an Ultimate Animal Encounter cost, and what is included?- Tours are $250 for the first person and $100 for each additional participant (maximum of 5). An additional two individuals may accompany the tour as nonparticipants/photographers.

When do I pay for the encounter?- Payment for an encounter is expected prior to the event or at the time of the encounter in our main office.

What all is included in the Ultimate Animal Encounter?- The tour includes 10 animal encounters.

Is the tour open to anyone?- We welcome all guests to the Ranch who are able to enjoy the experience! We believe that children under the age of 5 may not enjoy this encounter as much as older children and adults. All guests are paying guests, so we suggest that participants will get the most out of the encounters.

What can I bring?- We encourage you to bring a camera! You are welcome to use your phone for pictures and videos! We will be providing you with food for our animals, so you don't need to bring any.

What do I do when I arrive?- You should arrive at least 15 minutes before your encounter. This way you are able to pay and use the restroom before your adventure!

What time and day, can I schedule a tour?- Our animals get fed in the mornings by our Animal Team; so we prefer that guests plan an afternoon encounter. Encounters can last up to two hours! So we suggest planning an encounter between 1 pm and 4 pm.

How should I dress for my encounter? - We recommend long pants, a long sleeve shirt and close toed shoes for your animal encounter.

What time of year can I schedule an encounter?- No encounters are available in the months of May, June, July, or August.