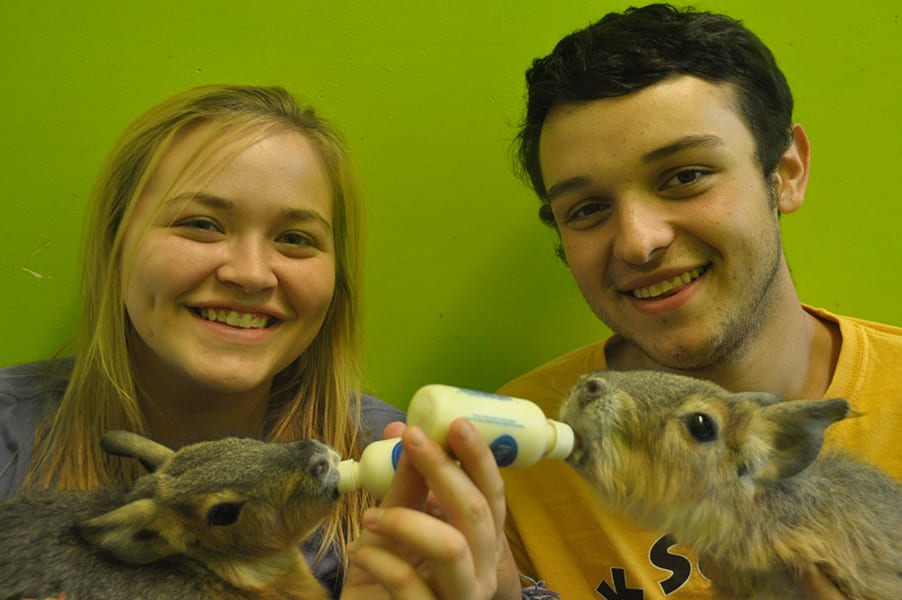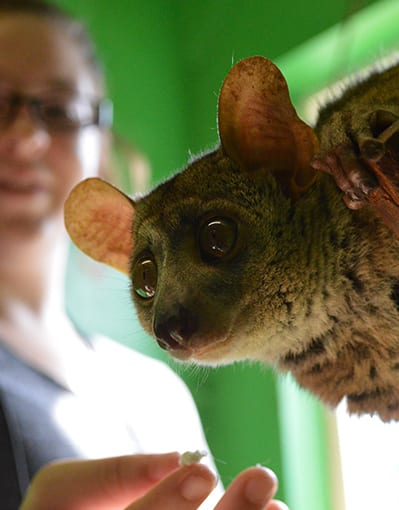 Bear River Ranch offers unique and rewarding internship experiences for students and recent graduates as Animal Interns! If you wish to spend a semester learning and practicing animal husbandry skills while gaining valuable experience to build your resume, this may be the perfect opportunity! Preference for our Internship Positions are given to previous summer staff who have graduated college or are taking a semester off from school. These internships can be highly customized to meet the specific internship requirements of your school. Interns are supervised directly by our Animal Programs Coordinator and Camp's Director. Interns are required to attend a weekly meeting with their supervisor, discussing goals and objectives for the next week and progress and challenges of the past week. (To read about Internships in the Summer, click here)
Animal Care Internships
We offer both Fall and Spring Internships for Animal Interns.
FALL internships span the months of August to December.
SPRING internships cover the months of January to May.
Our Animal Internship Program is ideal for students showing interest in an animal care, organized camping, outdoor education, parks and recreation, or a therapeutic recreation career. Days are spent caring for our animals, doing rounds, feeding, giving water, and checking on each individual animal. Additional duties include: daily food preparation for the animals; washing dishes; doing laundry; cleaning enclosures, sweeping and mopping walkways; stocking supplies; socializing and comforting the animals; making and giving enrichment; monitoring behavior and medical needs on daily logs, etc.

* Our interns are provided on-site housing.
---
Minimum Requirements for Animal Interns
Our animal interns work incredibly hard. In the summer, our animal team has help from camp staff and our incredible ASITs. But in the off-season, all 300 of camp's animals are under the care of a small team of 4. As you can imagine that requires individuals to be organized, passionate, and dedicated. We do not require prior animal experience, but all intern applicants should be willing to work hard to provide the best care for camp's animal family.

All applicants should be able to meet the following criteria:
Be 18 years of and able to work in the United States. Bear River Ranch and Cub Creek Inc. hires employees who are at least 18 years of age who have graduated from high school or earned their GED (or equivalent). We require paperwork and proof that you are able to work in the United States.
Be physically able to work with animals. Animal care work requires repetitive bending and lifting. Our interns should be able to life and carry bags of feed up to 50lbs. Interns also should not have allergies to animals that would prevent them from working with a large number of camp's animals.
Be Independent. All Interns are expected to be self motivated and goal oriented. As mentioned before, interns are responsible for a large number of camp's animals. Each intern should be able to handle their assigned animals and notice when enclosures need cleaning or maintenance.
*College graduates are preferred, but consideration is given to those with extensive animal experience.

While it is not a requirement, we want all potential applicants to be aware of the role they are looking to apply for. It is our goal for all interns to leave our facility with skills and experience that help them towards their goals and all future endeavors. In order for this to happen, interns must be able to work well with their intern team and supervisors. Interns must be willing to listen and learn from those who have constructive feedback and tips for them. Interns should be able to develop a skill set that allows them to work quickly while being extremely efficient and pay close attention to detail.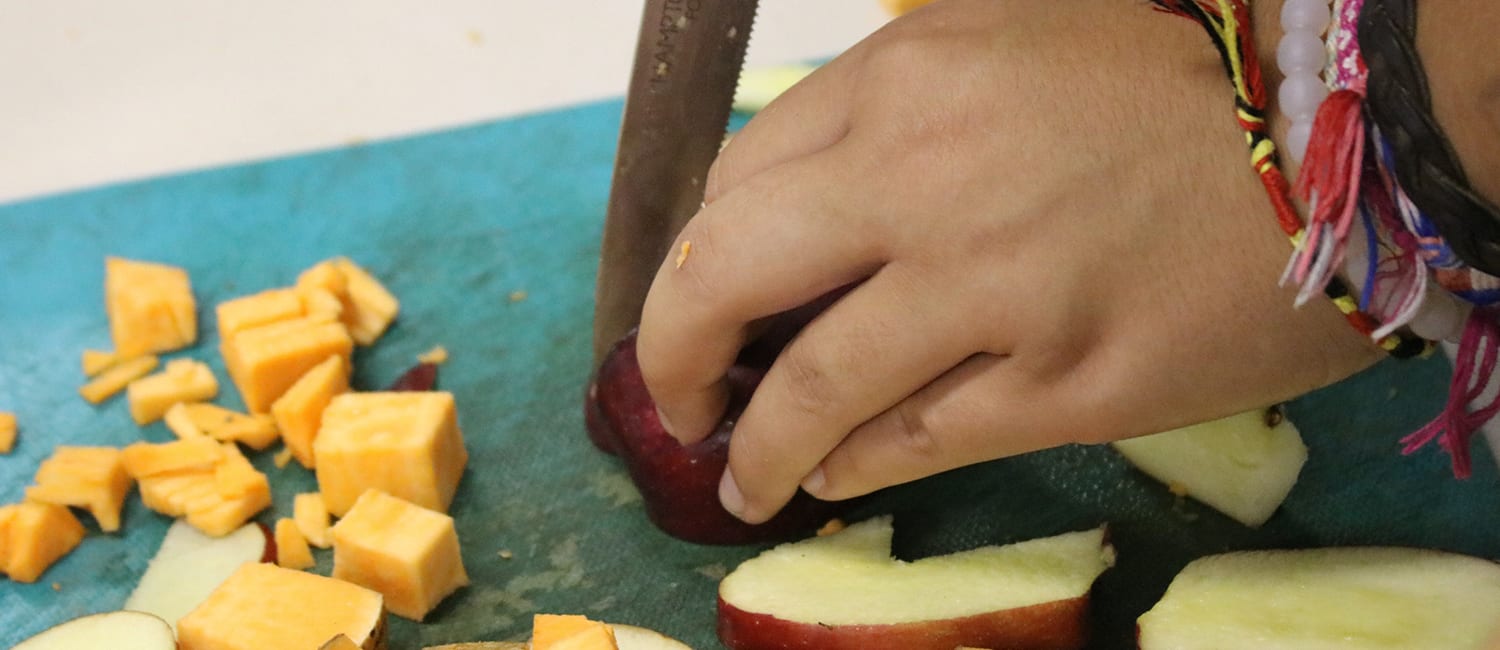 Summer Internships
Cub Creek Science Camp offers a great opportunity for students to not only gain valuable job experience, but to earn money and qualify for internship credit all at the same time. Many summer camp counselors are able to fulfill their college requirements for an internship through working at camp! Internship credit has been earned for Education, Animal Science, Recreation, Music.

While we are happy to help make camp an option for those interested, our priority is the happiness, well being, and experience of all our campers. Your most important duties include your campers and your job. We have seen many past employees make a summer internship with us, work while being fantastic counselors! The key to making this work, is to tailor your summer camp experience to meet your internship qualifications. This requires pre-planning. And we're here to help!

1. Get a copy of the internship requirements from your school adviser.
2. Complete our online Summer Staff Application. After filling out the application, send an email to our office at office@bearriverranch.com letting us know that you are interested in working with us this summer while trying to also fulfill an internship requirement.

If we feel that you would be a good fit for camp, we will call to set up a time for a phone interview. We are eager to discuss ways to tailor your camp experience to meet your internship requirements. We know that many schools require internships to graduate and we think working at summer camp is an experience everyone should have. So we want to make it work!