Our Team
Cub Creek Science Camp has a year-round team dedicated to making the summer camp experience for our 2000 campers the best it can be! In addition to the staff you see listed below, camp has several seasonal interns that help care for the needs of our animals and a year round maintenance and building crew.
Lori & Scott Martin
Founders, Owners, Directors
Scott and Lori Martin are the Founders, Owners, and Executive Directors of Cub Creek Science Camp. They met working at a summer camp in 1985 where Scott was running the Ropes Course and Lori was a camp counselor. They fell in love that summer and married three years later in 1988!

Together they have built a unique program for children to experience the wonders of nature, explore the marvels of science, and get up close and personal with a number of different animal species; all while ensuring that camp is run in a way that honors their Christian worldview. Scott and Lori have two daughters who have been involved in every aspect of camp. They will tell you that camp is in their blood and how much they loved growing up surrounded by animals and nature.
Ari Farley
Assistant Camp Director / Creative Director
Ari is our Assistant Director and Creative Director. She oversees daily camp operations but loves to focus on camp memories and the "camper experience". She supervises Cub Creek's ASIT Program, our sister camp- Animal Camp Jamaica , and camp's photography team.

2021 will be Ari's 10th year at Cub Creek! She started in May 2012 as a cabin counselor, has been an Animal Intern, and was a camp photographer for the summers of 2014 to 2016. The summer of 2017 was Ari's first year as camp's Assistant Director. She loves summer camp and all it stands for: installing independence, cultivating compassion, and fostering friendship. She loves to see returning campers as they grow over the years and loves to meet all our new ones!
Natalie Randall
Program Director in charge of Staff Recruitment and Training
Natalie is our Program Director in charge of Staff Recruitment and Training! She also oversees camp's daily operations including helping with camper registrations and answering your phone calls. Natalie is also working hard at developing our Gap Year and Volunteer programs.

She is from Australia! Back in Australia, Natalie earned her Zoo Keep certification at the Symbio Zoo and most recently worked in the Education Department of the Taronga Zoo in Sydney. Natalie worked at camp in the summers of 2007 and 2008! She's excited to introduce campers to camp's interesting animals, eat S'mores, and come back to the place where she had so many great memories. 2021 is natalie's 5th year at camp.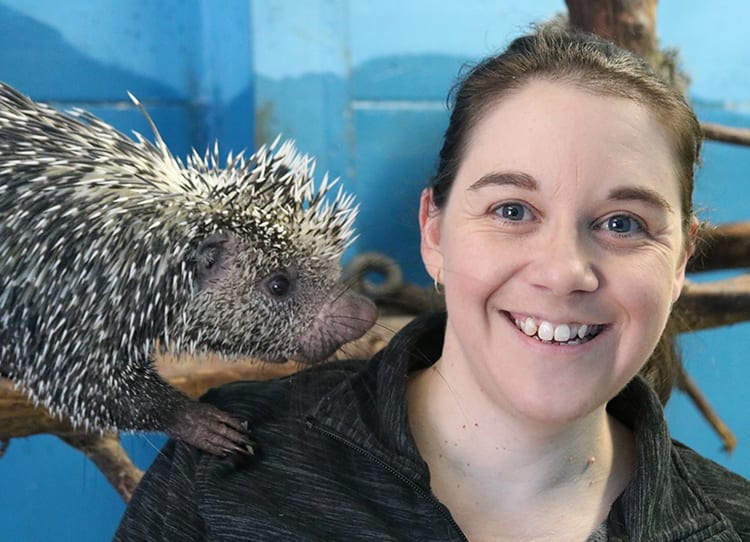 The Summer Team
While our summer team is only here for 3 months, they are a HUGE part of our summer camp experience! Our summer team consists of nearly 90 people from around the globe who all have one thing in common; A love for nature, science, animals and our campers!