LEADER IN TRANING PROGRAM
Our Leaders in Training program, LIT, focuses on skills that we feel most directly relate to growing leaders including communication, collaboration, and problem solving. Regardless, if campers wish to be ASITs or counselors with us in the future, these skills will help them in any of their future endeavors.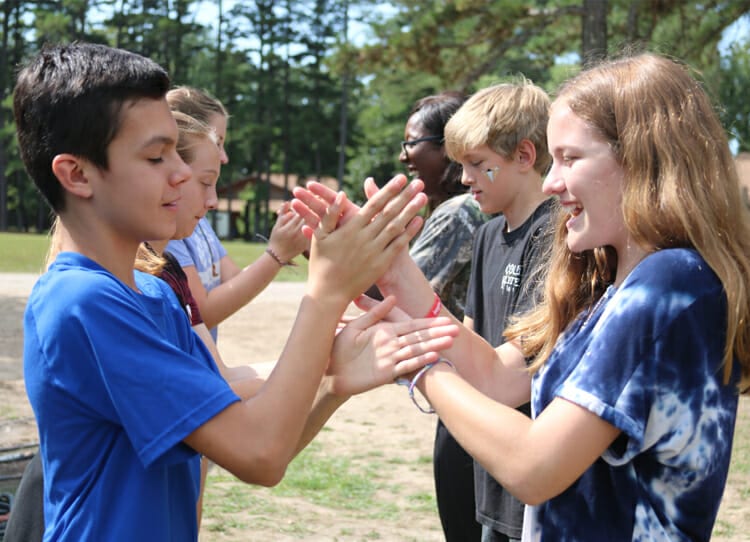 Building Leadership
LIT campers participate in a variety of special activities that are tailored just for them. With the help of a dedicated instructor, campers will work on building skills like collaboration, problem solving, and creativity. Skills will be learned through participation in and development of their own group projects. Their unique schedule gives them time to have discussions based around development in skills directly related to strong leaders. Each LIT group is also responsible for creating, planning, and hosting a special camp wide event.
Unique Schedule
Those taking LIT enjoy some unique changes in their camp schedule. The LIT course takes up two activity periods: one course period (2nd period) and one class period (3rd) period. Three days of the week, campers attend those two periods for LIT. But on Tuesday and Thursday, the LIT campers and their instructor stay together for 2nd period all the way through the end of 3rd period! This is allows the LITs the chance to extend their time working on their projects, more time for leadership classes, and spend more time as a unique group of campers.
What Campers Gain
Many of our Cub Creek campers continue on to be ASITs and Counselors with us in future years. The LIT program is not designed to just help them with possible futures at Cub Creek, but to help all participating campers gain skills that will help them outside of the camp world. We hear stories every day of campers changed by camp. In this environment, it doesn't take much to help a shy kid become more outgoing - that's what we call "camp magic". But helping campers become better leaders takes practice and attention to detail.

LITs should leave the Program with the ability to recognize a problem, be willing to tackle it, think their way through it, and know when to ask for help.

LITs may just be camp's most valuable asset. The skills they learn they'll be able to take back to their cabin. They'll be able to lead by example, help when necessary, and show their peers how to be a better lead with small actions.
Who can participate
The LIT program is for Cub Creek campers ages 13 and up! On the Sunday all campers arrive, campers sign up for their courses for the week. The LIT Program will be an option for campers to choose. The LIT Program will comprise of a course period and a class period, allowing campers to combine leadership building with general camp activities.

The LIT program is a guaranteed program option for any camper of age. A positive attitude and a willingness to participate is all that is required!