Gap Year Program
The BRR Gap Year Program is a new semester long (4 ½ month) program designed to provide hands on experience in a wide range of animal careers. This program will focus on young adults ages 17 to 22 who are passionate about animals and want to explore their passion through hands on work, side-by-side with the Animal Care Team at Bear River Ranch. In addition to working at BRR, part of the Gap Year Program will be to learn through volunteer experiences using animals or animal knowledge in the community.

The Gap Year Program includes four components to build both knowledge and skills to help explore and get started towards a successful animal career:
Animal Husbandry- Mornings are spent working alongside our animal care team to complete daily animal care tasks like cleaning and feeding. Gap year participants will rotate acorss our animal area locations to gain experience working with our 100 species at the ranch.
Personal Projects- Each participant will identify personal goals to work on during their time at BRR. Projects may include career preparation, animal trainng, enrichment design, or learning to work with a favorite species.
Skill Building- To support the development of new knowledge and skills, participants will work with the gap year coordinator to complete extra learning tasks on animal care on topics like animal welfare, nutrition, enrichment, and training.
Career Exploration- The later stages of the program will be used to prepare students for the next steps in their careers. A range of animal related careers will be explored and discussed. Using that knowledge, students will make a career plan, write a resume' and cover letter, and pratice job/school applications.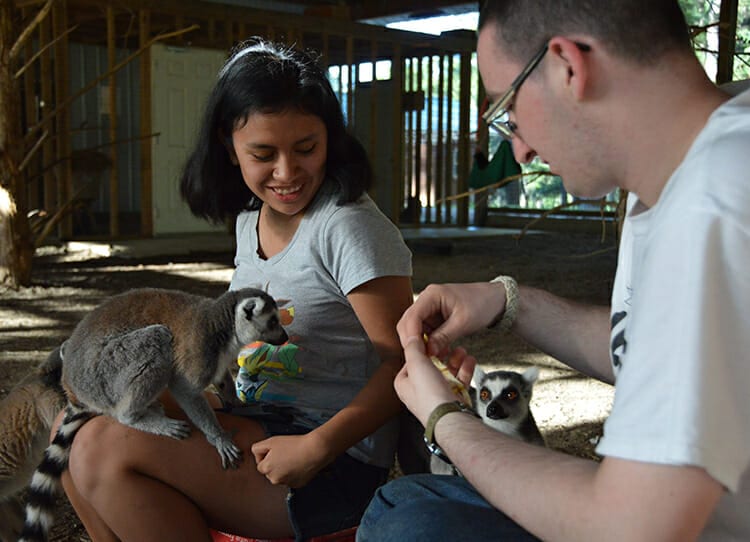 Who are we looking for?
Applicants for the Gap Year Program should consider themselves to be able to work independently and be self-motivated. Gap Year students work closely with our animal team and full-time team members, but as a part of a small program they need to show ability to guide themselves in solo-projects and also be able to stay on task when not directly working with/supervised by others. Gap Year students have wonderful potential to create amazing projects here! In order to have a successful time with us, participants should be consistent , be goal-oriented, and stay committed. We would also like to see Gap Year students who are enthusiastic, can work well in a team, can communicate ideas and take directions, and has an attention for detail. If Gap Year applicants don't have all these skills, that's okay! We want to help them get there. That is why above all, we are looking for students who are eager to learn!
Housing On-Site
Gap year students live in a furnished two bedroom apartment or a small house, with access to washer and dryer for their personal use. Each residence has a full kitchen and students are responsible for purchasing their own food and making their own meals. When available a private room can be requested, additional housing costs will apply.
Dates and Cost
Fall Semester - August 17 - December 18 - 27 (departure date is flexible)
Spring Semester - January 4 - May 15
Tuition - $4770 per semester
Food - $100 per week, recommended allowance – weekly trips to the grocery store are included with tuition