Animal Husbandry Certification Course
A 15 week program designed to help our students plan and prepare for a future with animals.
Our Gap Year Program not only gives you loads of experience with animals, but also a full certification in Animal Care. Our full certification course is comprised of three back-to-back five-week programs. This certification course will build confidence and show future employers that they have the knowledge and skills required to appropriately care for a wide variety of animals including standard pets, farm animals and exotics.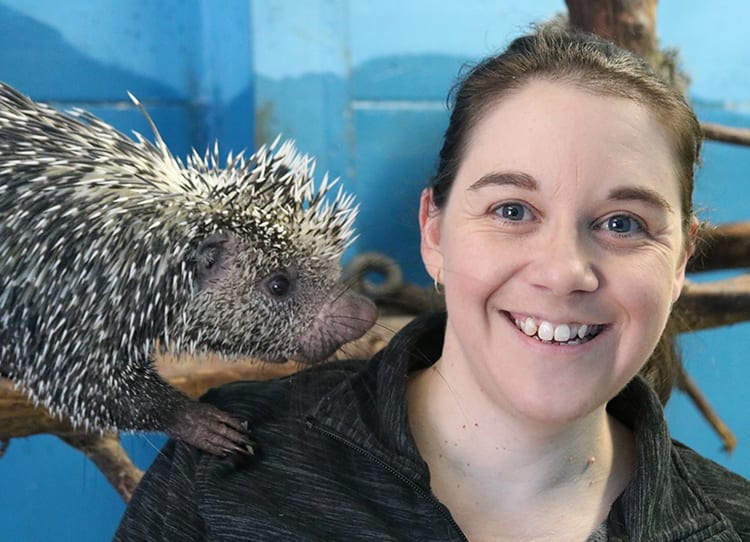 Daily Schedule
Monday - Saturday

8 am : Morning Animal Care
In the mornings, our animal team is focused on feeding and accounting for all our animals. This is a crucial time for a Gap Year student to gain their compentencies in the areas of animal observation and health care.

12 pm : Lunch
Gap Years return to their apartment to eat lunch. This is also considered to be a break hour, so they can use their break as they wish.

1 pm : Afternoon Animal Care
Afternoon animal care is focused on maintaining a clean and healthy environment for our animals. This includes cleaning habitats, making enrichment for animals, and preparing their next day's diet. As a Gap Year earns their basic compentencies, this time is also used for their solo project.

5 pm : Dinner
Dinner is the responsibility of an individual to make, but Gap Year students sometimes prepare meals together. Time after dinner is time-off, so Gap Years may choose to do what they would like in their free-time!

Sunday- Day Off
This is a great day to do laundry, clean house, spend some one-on-one time with animals. Gap Year students who come to the Ranch with their own car are permitted to leave the property on their day off.

** Students who need time for on-line school may use from 2 pm - 4 pm each day and any time after 5 pm.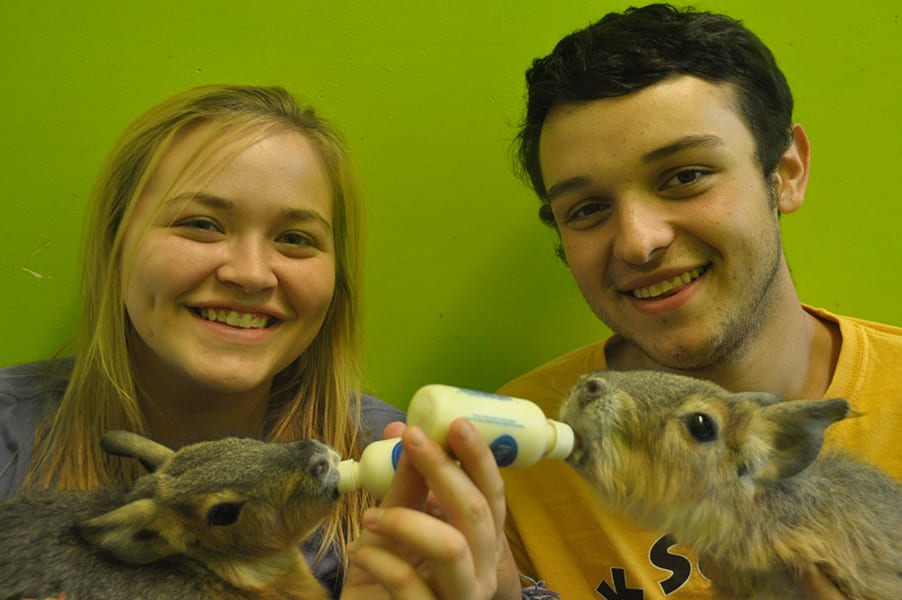 Core Competencies
Each Gap Year is aiming to gain these 9 core competencies:


Animal Observation
Basic Health Care
Animal Nutrition
Animal Interaction
Animal Care
Record Keeping
Animal Enrichment
Restraint & Transportation
Animal Knowledge

The first 5-weeks of a Gap Year's stay with us is dedicated to gaining these core skills while working one-on-one with members of our animal team. Click here to read more about these core skills.

The Supervisor for the Gap Years will meet with them each individually and regularly to dicuss their progress in their competencies. They should show proficiency in these skills by the end of their first 5-weeks. Their ability to exhibit and pass on these skills determines their possible next 5-week advancement.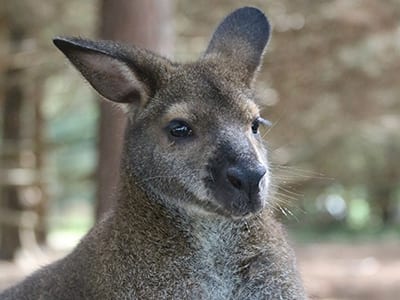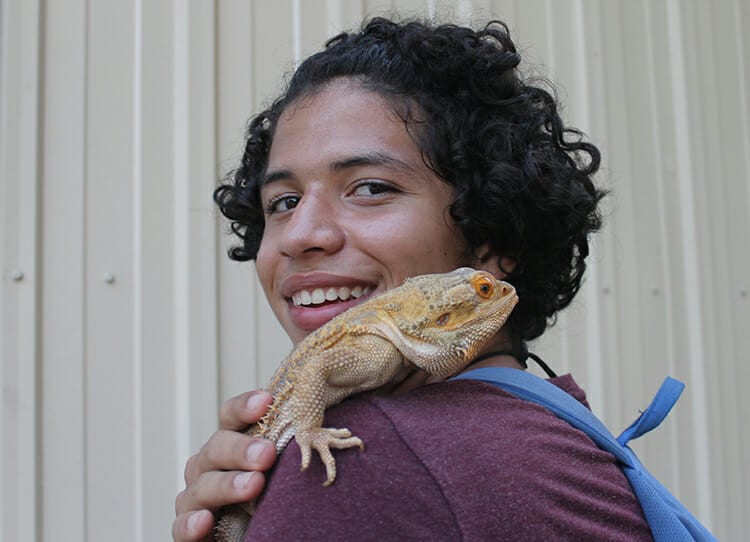 Housing and Meals
Students are housed in fully-furnished and equipped, modern apartments on our property. Gap Years, depending on the size and make-up of the group will either live together or next door to each other. Their supervisors and other Ranch employees will be on the property at all times and available if needed. Housing is located within a short walk of other residences and the animal area.

Living at the Ranch also includes access to our scenic hiking trails and peaceful woods! Gap Years are encouraged to spend time outside when the weather is nice and explore our beautiful property.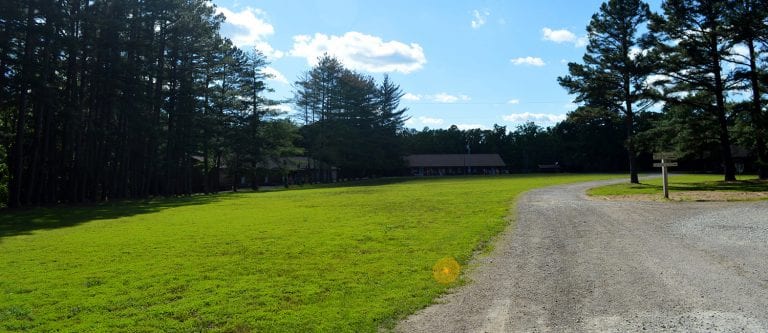 Food purchasing and meal planning is included as part of the program. Essentials (meat, cheese, eggs, bread, condiments, spices, etc) will be readily stocked in the pantry and fridge. Students can help themselves to food at any time and often enjoy working together to cook family style meals. Gap Year students will plan and shop for meals together as a group and helped by their Supervisor.

Expectations while living with us are covered in our Policies and Procedures. In summary, Gap Year students are expected to uphold a level of conduct that is expected of all residents living at the Ranch. Failure to comply with these rules can cause reason for dismissal.
Certification Details
Students will work side-by-side with our animal care team and be involved in every aspect of animal care, including; daily feeding, cleaning, medical care, enclosure upkeep, grooming, training, enrichment and public education. Regardless of what animal career they may wish to pursue, our goal is to give students a set of core competencies. Upon the successful completion of the first five-week program students will be presented with a Basic Core Competencies Certification. With the BCC Certification, students will be able to work toward our Advanced and Instructor Certifications. Each five-week program builds on the knowledge from the previous program and works toward proficiency in knowledge and skill.
Level 1
Basic Certification
Students will gain a working knowledge of all core competencies required for animal care. They will work along-side the animal team for 5-weeks as they gain comfort and proficency working with the animals. At the end of the 5 weeks, they should be able to pass a "core competencies" exam and gain their Basic Core Compentencies Certification.
Level 2
Advanced Certification
Students will demonstrate the ability to use all core competencies while working independently, seeking assistance/guidance when appropriate, and following through with assigned tasks. At this level, Students will be able to spend more time working on a desired project targeted towards their personal career goals.
Level 3
Instructor Certification
Instructor certification allows students to focus not only on further development of their skills in animal care, but also on teaching others the basic core competencies of animal care. This will help prepare students in animal care management positions.
Core Competencies
The following 9 skills are what we consider to be the Core Competencies one would need to be considered proficient in both our animal area and capable in most animal related jobs. The capability to gain and demonstrate these skills gives a Gap Year the ability to perform tasks without direct supervision and allows for them to expand on their personal goals.
Animal Observation
The ability to observe and identify health status, behavioral norms and abnormalities, and stress indicators in mammals, birds, and reptiles. Keen observation requires an attention to details and retention of information.
Animal Interaction
Knowledge and ability to demonstrate the proper methods used to approach, interact with, and handle a wide variety of animals. Interactions should show confidence and skill, while not eliciting a stress response.

Animal Enrichment
Ability to appropriately gauge the enrichment needs of each type of animal. Proficiency would show creation and implementation of enrichment activities appropriate for the species and habitat.
Basic Health Care
Understanding of the fundamental health care needs of a wide variety of animals and key factors to consider when determining best practices. May include shadowing veterinarian or farrier visits to the Ranch.
Animal Care
Ability to provide consistent and appropriate care for each animal based on its individual needs. Compentency would show an ability to know and perform the daily needs of the animals in your area without aid.
Restraint and Transportation
Understand best practices for proper transportation and restraint of a wide variety of animals based on species, age, temperament of an animal and the goals/needs for the restraint and/or transportation.
Animal Nutrition
Understanding of the key components that go into creating a well balanced nutrition plan for an animal. Daily diets are prepared for our animals and compentency would include knowing the basic dietary needs of the animals.

Record Keeping
Ability to properly complete, track, and interpret animal care records, food consumption logs and other relevant animal notes. This aligns with observation as compentency shows the ability to recognize noteworthy material.
Animal Knowledge
Vast knowledge of information about the animals in your care and the ability to accurately share/present this information. This includes knowledge regarding their specific needs, basic taxonomy, and general species facts.
---
Session Dates and Program Costs
Students are not required to take part in all 3 programs, but priority is given to students who are working to complete all three levels of certification.

Dates
Program Dates

2022
October 30 - December 3rd, 2022

2023
Flexible start dates from Jan 16 - April 9; September 4 - December 4.

Cost
$6100: Full 15-week program. *Price break for signing up for 15 weeks from the start!
$3490: 5-Week Basic Certifications

Adding more weeks
$2290: 5-Week Advanced Certification. This is the level beyond "basic certifications" if a Gap Year wishes to continue their training.
$590: 5-Week Instructor Certification. The final level of training available for a Gap Year once they have achieved their "advanced certification".
Cancel for any reason insurance is available for this program.
Visit www.insuremytrip.com for more information, or call 888-981-4483